"I am delighted that Thomas Moore plays my music, studies and thinks, writes and talks about it.
He is an excellent musician, one in whom I have confidence and whose work I enjoy."
—John Cage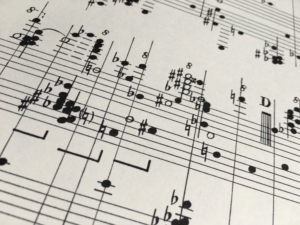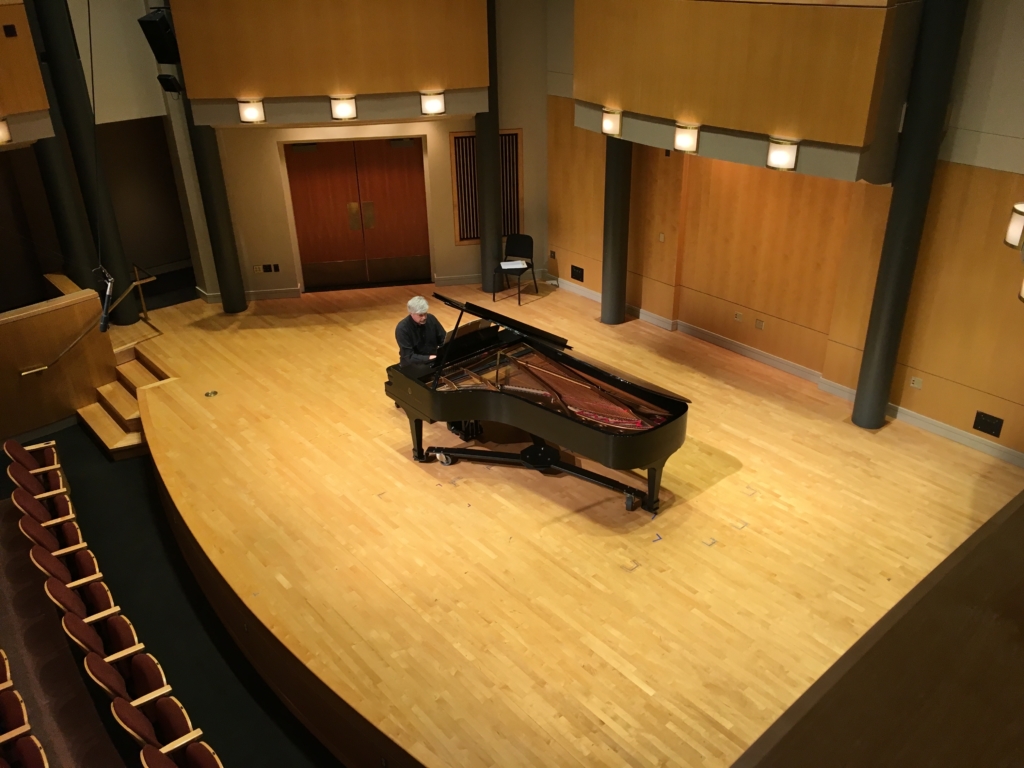 Thomas Moore has received acclaim throughout the United States and Europe for his performances, lectures and recordings. His repertoire includes works by John Cage, Morton Feldman, Christian Wolff, Charles Ives, Olivier Messiaen, James Tenney, Thomas DeLio, Wesley Fuller, Robert Gibson, Philip Glass, Erik Satie, Stuart Saunders Smith, Karlheinz Stockhausen, Iannis Xenakis, George Crumb, Yehuda Yannay and others. DeLio has called Moore, "An outstanding pianist whose sensitivity and intelligence shine through each of his performances — truly exceptional."
His performances can be heard on Neuma Records, Chen Li Music, 10 West Records, O.O. Discs, and Spectrum Records. He has been featured on the Interpretations Series (New York), at the Smithsonian Institution, the San Francisco Center for New Music, Judson Church (New York), Experimental Intermedia (New York), Arizona State University, Brigham Young University, Clark University, Florida International University, New England Conservatory, Rutgers University, St. Cloud State University, Stanford University, the University at Buffalo, the University of Maryland, the University of Wisconsin-Madison, the University of Wisconsin-Milwaukee, Wesleyan University, and numerous other colleges, universities and venues.
In 1982 Moore won the Grand Prize of the International Piano Recording Competition for his recording of George Crumb's Makrokosmos, Volume I, described by the jury as "Stunning, alive, intelligent and imaginative, transcending accuracy to and dedication to the score, becoming a truly theatrical and musical experience."
"Expertly played, merging the attractions of meaningful structure into those of fascinating texture…"
— The Washington Post
"Technically impeccable, completely sympathetic, and illuminating…"
—Fanfare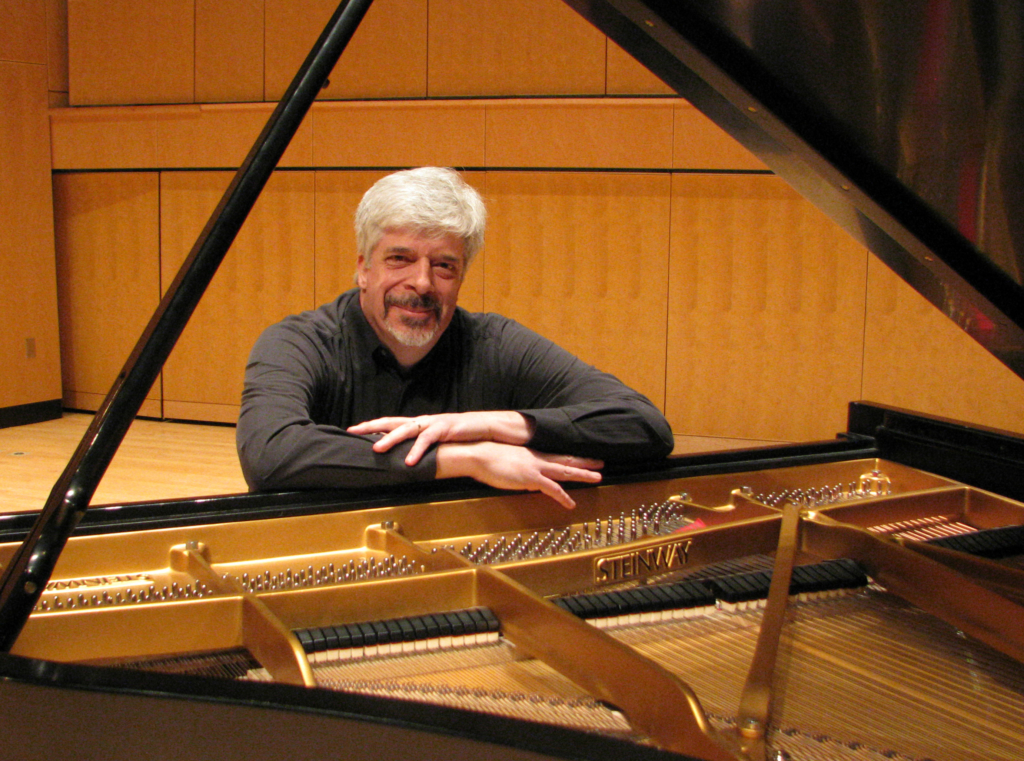 In the 1970s and 80s, Moore produced weekly programs on new music for public radio stations in the Baltimore-Washington area (beginning at the legendary WGTB-FM) that featured interviews with composers Robert Ashley, David Behrman, John Cage, Morton Feldman, Philip Glass, Alvin Lucier, Conlon Nancarrow, Pauline Oliveros, Steve Reich, Roger Reynolds, David Tudor, and others. Moore's conversations with Cage and Feldman appeared in the journal Sonus; the Cage interview was excerpted in Perspectives of New Music and Conversing with Cage, and the Feldman interview was republished in 2006 in Morton Feldman Says. Thomas Moore was also assistant producer of the feature film Endgame, featuring the San Quentin Drama Workshop, part of the Beckett Directs Beckett series published by the Smithsonian Institution Press. From 1995 through the early 2000s, Moore hosted the extensive website New Music Links, and was a content contributor to Andante.com.
Thomas Moore has collaborated with the late choreographer Robert Ellis Dunn (founder of the Judson Dance Theater); poet and essayist Joan Retallack; percussionist Tom Goldstein; visual artist Bill Seaman; composer Andrew Culver, with whom he was an artist in residence at the Yellow Springs Institute; the ensemble Relâche, with which he staged a performance of Erik Satie's Vexations in Philadelphia on the anniversary of John Cage's 90th birthday in 2002; the Ruckus Ensemble at UMBC, with which he has toured; and many other artists.
Moore studied piano with Roy Hamlin Johnson, Rosalyn Tureck, Stewart Gordon, Thomas Schumacher, and Ylda Novik.
Thomas Moore is Director of Arts and Culture in Institutional Advancement at UMBC.
In the 1990s, he was once featured by mistake on the Late Show with David Letterman. In January 2018, he infamously burned some salmon so badly that Gordon Ramsey remarked that it had been turned into charcoal, resulting in 192,582 impressions and 143,672 engagements on Twitter.