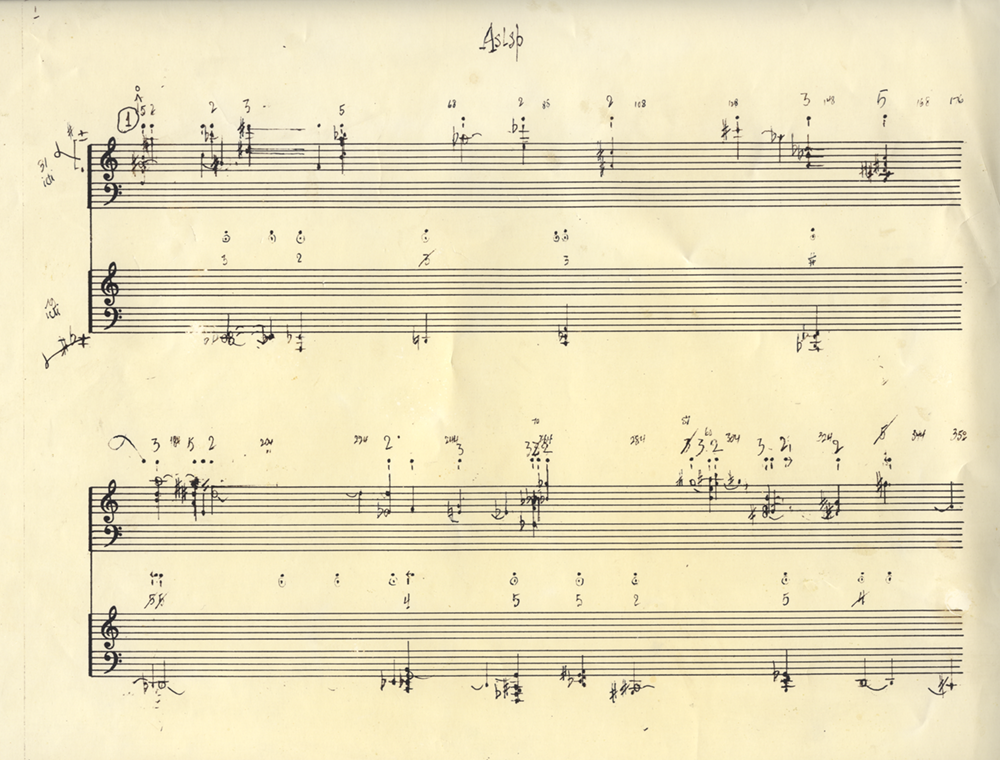 From 1983 to 1985, while a graduate student at the University of Maryland, College Park, I had the good fortune to be the coordinator of the University of Maryland International Piano Festival and Competition (later known as the William Kappell International Piano Festival and Competition). Held annually every summer, the festival and competition was one of the major music events in the United States, extending ten days and attracting pianists, piano teachers, and piano enthusiasts worldwide. For the 1985 festival (the 15th anniversary), among the recitalists were Alicia de Larrocha, Nelson Freire and Rudolf Firkušný. (We had attempted, without success, to secure the presence of Yvonne Loriod.) Contemporary music had been well represented over the years with performances by pianists such as Frederick Rzewski, Charles Rosen and Paul Jacobs, and the 1984 festival had included a complete performance of Cage's Sonatas and Interludes.
The 1985 competition itself featured 48 emerging artists, including 29-year-old Marc Ponthus (now director of the Mannes College of Music's Institute and Festival for Contemporary Performance), and these had been narrowed down from a pool of more than 200 who had submitted recordings. Over the course of the week, fifteen pianists were promoted to a semi-final round, and then three finalists performed with the National Symphony Orchestra at the Kennedy Center.
It had always been the tradition to commission a new composition for the semi-final round, a mandatory requirement for all the semi-final performers. This being the case, all 40-some contestants would have to learn the piece in advance, and would no doubt have presented it in public performances prior to their arrival at the competition. Until 1985, the composers had generally been conservative, such as John Bayless, Richard Faith, Vincent Persichetti or George Walker.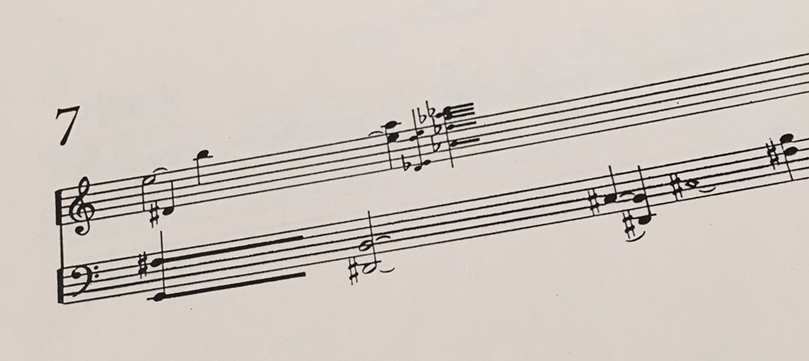 My suggestion of John Cage as the commissioned composer was at first met with skepticism. Such was John's reputation in the music world back then (most people knowing John's works only by reputation, and then only vaguely, generally being unaware of his specific works — recordings and performances were scarce) that there was concern that he would produce a work for prepared piano, a medium in which John hadn't worked for decades. Knowing that John might write something similar to the Etudes Australes, I persuaded them to let me make an offer, and I subsequently gave John a call and talked it through with him. He was cheerfully receptive, and asked me to connect with Mimi Johnson (John's manager, and wife of Bob Ashley, with Performing Artservices) to confirm — Mimi managed John's commissions and appearances. She gave me a call a week or two later and said that John "would write the short piano piece." (All of this must have taken place around September or October 1984.)
What I had requested of John, given the constraints of the competition, was a piece that was to be 5 to 10 minutes long. As he neared the completion of the work in January, 1985, I asked how long it had turned out to be, and he said, as best as I can recollect, "There are eight sections, any one of which is to be omitted and any one of which is to be repeated," and added, in that beautiful way he had of saying things, "If each section took one minute to play, then the piece would last eight minutes." When I asked him about one section being omitted and one being repeated, he laughed, and said that he had done it that way so that the judges wouldn't hear the same piece over and over again fifteen times. The design provides for 64 possible orderings of the eight sections or pieces.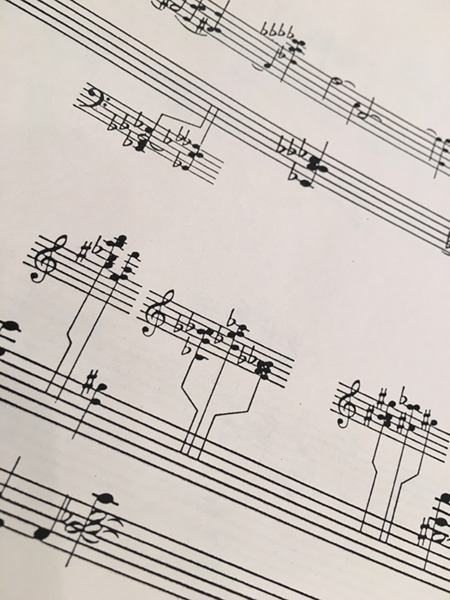 When the scores arrived (I sent each contestant a copy directly), I learned the piece and gave a modest performance at the university. As to the piece's title — and it's interesting that the manuscript, shown in the top image, seems to say Aslsp rather than ASLSP — John said in the score, "The title is an abbreviation of 'as slow as possible.' It also refers to 'Soft morning city! Lsp!' the first exclamations in the last paragraph of Finnegans Wake (James Joyce)." I've never interpreted "as slow as possible" as a tempo indication, and, given that the commission specifically requested a work of 5 to 10 minutes, think that John had some other reference in mind. Indeed, the instructions add, "Neither tempo nor dynamics have been indicated."
John didn't attend the competition, and I don't recall that any of the performances were particular standouts. The audience, much more attuned to hearing Beethoven or Chopin than Cage, somewhat begrudgingly put up with ASLSP, as did the jury. I compiled recordings of all fifteen performances, put them on a cassette tape (a copy of which is probably lurking in some drawer in my home), and forwarded them to John, who may or may not have had the time or inclination to listen — I don't recall any reaction from him. As to the curious dedication: The Maryland Summer Institute for the Creative and Performing Arts was the umbrella within the university that managed the festival and competition; the "Friends," a group of donors, agreed to fund ASLSP's commission if the piece could be dedicated to the memory of Madolyn Leonard, a recently deceased member of the organization. To this John readily agreed.
ASLSP Copyright ©1985 Henmar Press Inc. Courtesy C. F. Peters.